XK9350A CNC Roller Crescent Grooves Miller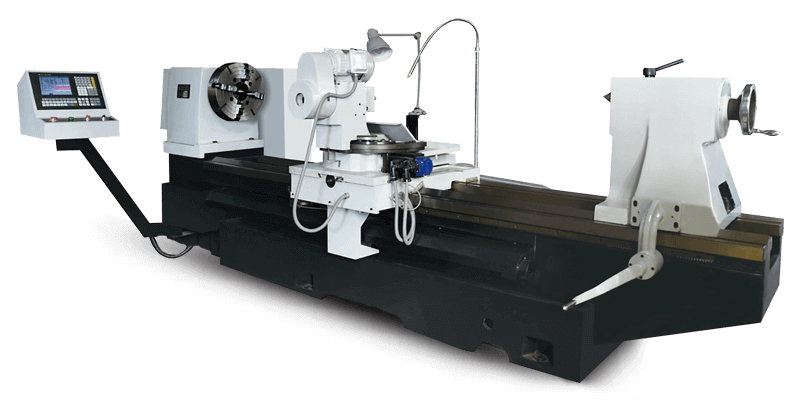 In the size range of 6–50mm, reinforced concrete hot-rolled with rib rein-forced steel roll crescent slot, such as high rib groove processing applies to XK9350 series CNC roll milling machine for the crescent. With a high degree of automation, high processing precision, high cutting efficiency machine is easy to operate, safe and reliable, low labor intensity. Especially XK9350ZF-1 is more suitable for the processing of Tungsten carbide roll rings, High speed steel and the composite roll. It can be milled grooves, engraving machine and so on characteristics.
It is ideal name writing machine. A piece of marking toll is able to do marking about 100 passes.The cost for one pass marking is only about US$1.00.
All English letters from A to Z and all numbers from 0-9 have been stored in CNC programs. You can pick up any English letter and number for name writing by your self.
Besides that this machine is able to do crescent notching.
Germany SIEMENS controller c/w 'step motor'. Beat all China made PC base controller.
Fast notching and logo marking.
Automatic lubricant pump give guide way lubricant automatically. Avoiding lack of lubrication by one-shot manual lubricant pump.
Available for Ni-Cr casting iron roll, S.G roll, Admite roll and H.S.steel roll.
| | |
| --- | --- |
| Item | XK9350A |
| Max.Diameter of roller | φ100—-φ500mm |
| Max.Length of roller | 2500mm |
| Suitable for threaded steel sizes | φ6—φ50mm |
| Cutting and milling method | Milling heard swivel cutting |
| Rotation of main milling head shaft | 30–3000rpm/2.2KW |
| Min.feed unit | 0.001mm(AC servo drive) |
| Conical hole for main heard frame shaft | MT5 |
| Chuck of main head frame shaft | Φ400mm |
| CNC system | According to clients' requirements |
| Power of main motor | 380V/50HZ |
| Dimension(L×W×H) | 4000×1580×1900 |
| Machine weight | 4700kg |
| Remarks | Normal Material Rolls |