RHCK61125 Universal CNC Lathe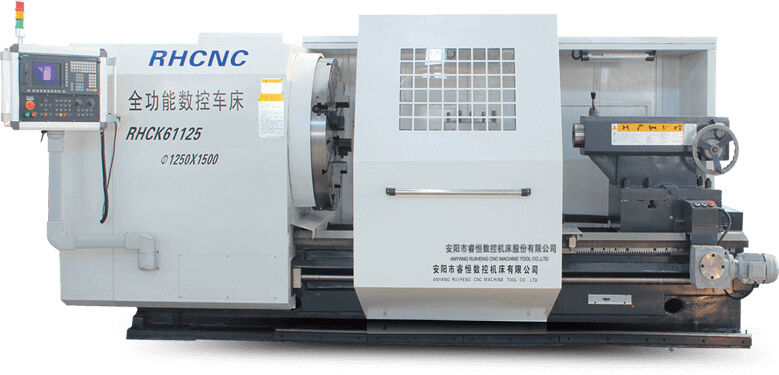 Swing over bed:Φ1250mm

Maximun turning diameter:Φ880mm

Span of guideway:755mm

Spindle bore:Φ130mm

Machine weight:10000/11500/12500Kg


RHCK61 series CNC lathe is designed according to the latest development trend with semi-closed-loop control. The machine is suitable for turning all kinds of complex shaft, sleeve, disk parts, such as turning inside and outside cylindrical surface, conical surface, circular surface, end face, slot, chamfer, car thread etc. Especially for multi-species, small batch of turning processing. Strong processing adaptability, high processing efficiency, low scrap rate, good consistency of the finished product. These points can reduce the technical requirements of the workers. Easy programming, simple operation. It is a ideal large-scale machinery processing equipment.
1、SIEMENS control system.
2、The headstock is made of precision spindle unit with the famous brand bearings. It is life-long maintenance free.
3、 The powerful main motor is stepless and suitable for heavy and flexible machining.
4、The feed system adopts high precision famous brand ball screws and ball screw support bearings. Direct connection of AC servo motors ensure the high rigidity, high positioning accuracy, fast response of the machine.
5、Bed with high standard cast iron integrated casting molding, good rigidity, strong anti-vibration.The bed cavity using the box structure, rail span width.
6、The quill of tailstock is built with a center of rotation, which improves the rigidity of the tailstock and the precision of the machining part.
7、The electrical components are mainly famous brand products, and the electrical box are with air conditioning.